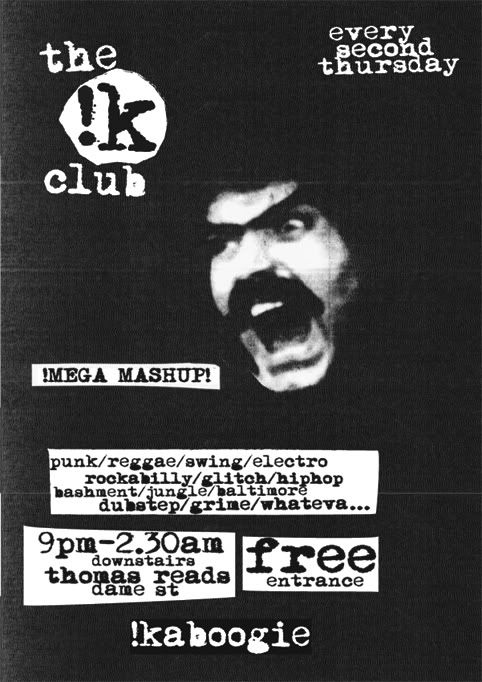 If yer in town tonight, get yerself down to !Kaboogie's new(ish) twice monthly

!K Club

.





Don't Stop The 'Woc



This evening should be a good one, as its the official launch of T-woc's Delayed Responses Vol 2. The man himself will be spinning his dubs, and will have copies of his previous vinyl outings for sale at the venue.

For more info on tonights events, click HERE.